COSMETIC DENTISTRY
Composite Veneers / Bonding
Composite veneers (also known as bonding) are a direct type of restoration (it takes a single session to complete in office) of the anterior teeth. At first, the frontal surfaces of the anterior teeth are minimally reduced and etched (similarly to porcelain veneers).
Following that, layers of composite resin of different shades and translucency are applied on the tooth surface; one on top of each other (bonded). The material is then sculpted, light cured and polished in order to finalize the restoration.
Composite veneers are used to treat teeth with decay, discolorations, fractures, slight mal-positioning in order to restore and/or improve smile esthetics.
Case studies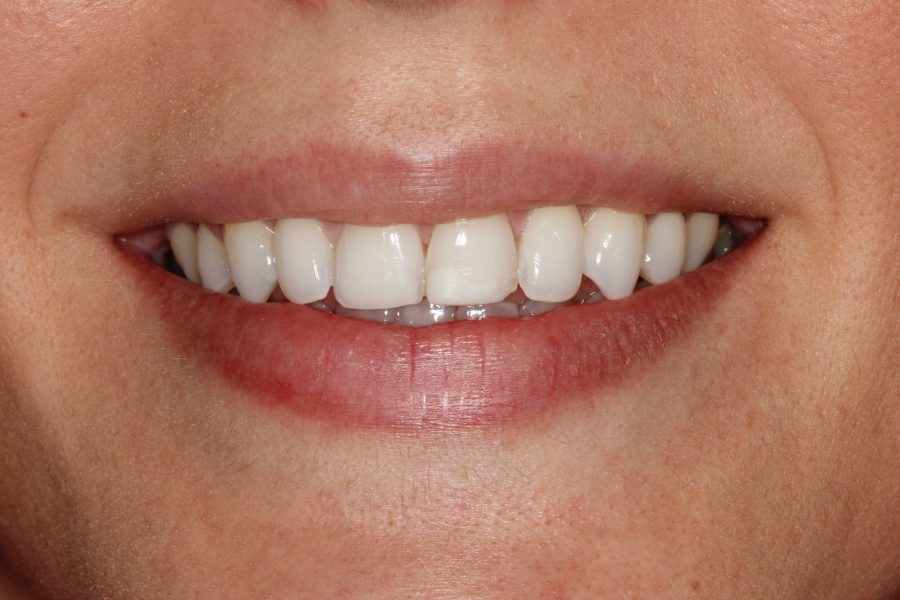 The preexisting restoration was carefully removed and replaced by a new composite restoration fully reestablishing…